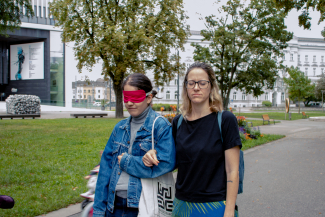 On the summer of 2020, maiz made an intervention in Volksgarten, Linz,  in cooperation with Sounding Linz
Volksgarten: from rejection to dream spot - proposes a navigation through a transcultural space, that from a hegemonic perspective is often seen as an area of conflict. Unemployed, migrants and refugees are present at Volksgarten from spring to autumn, representing a social class which finds no hearing in society. In this walk, maiz proposes a reading of this space through the convergence of sound and imagination. By closing our eyes, a new perception of the surrounding and "the others" emerge.
A tour of 10 stations was proposed, where to make a stop and close the eyes. In each point a different question was made:
1. What kind of space are you listening to?
2. Which is the lowest or highest pitched sound? / Which is the most distant?
3. How many sounds can you hear at once?
4. Which sound would you like to hear closer?
5. Think of a place where you would like to be.
6. What kind of soundscape are you in?
7. Imagine that you are dreaming. What is about to happen?
8. Notice your breathing.
9. How does it feel to be here? / Imagine the breathing of the others
10. What more could you hear if you have bigger or smaller ears?
During parts of the walk participants receive a bandana, and walk by pairs guided by another person of the group.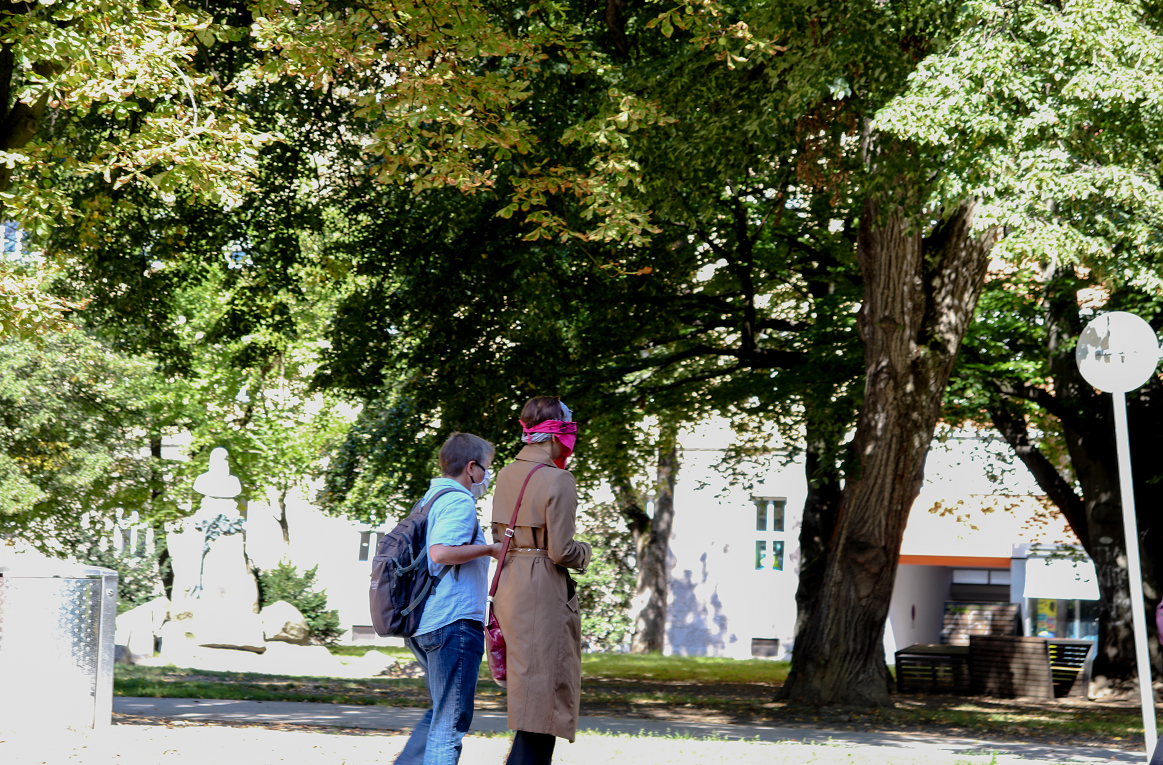 While the group moved the Volksgarten visitors were curious, and asked what this was about.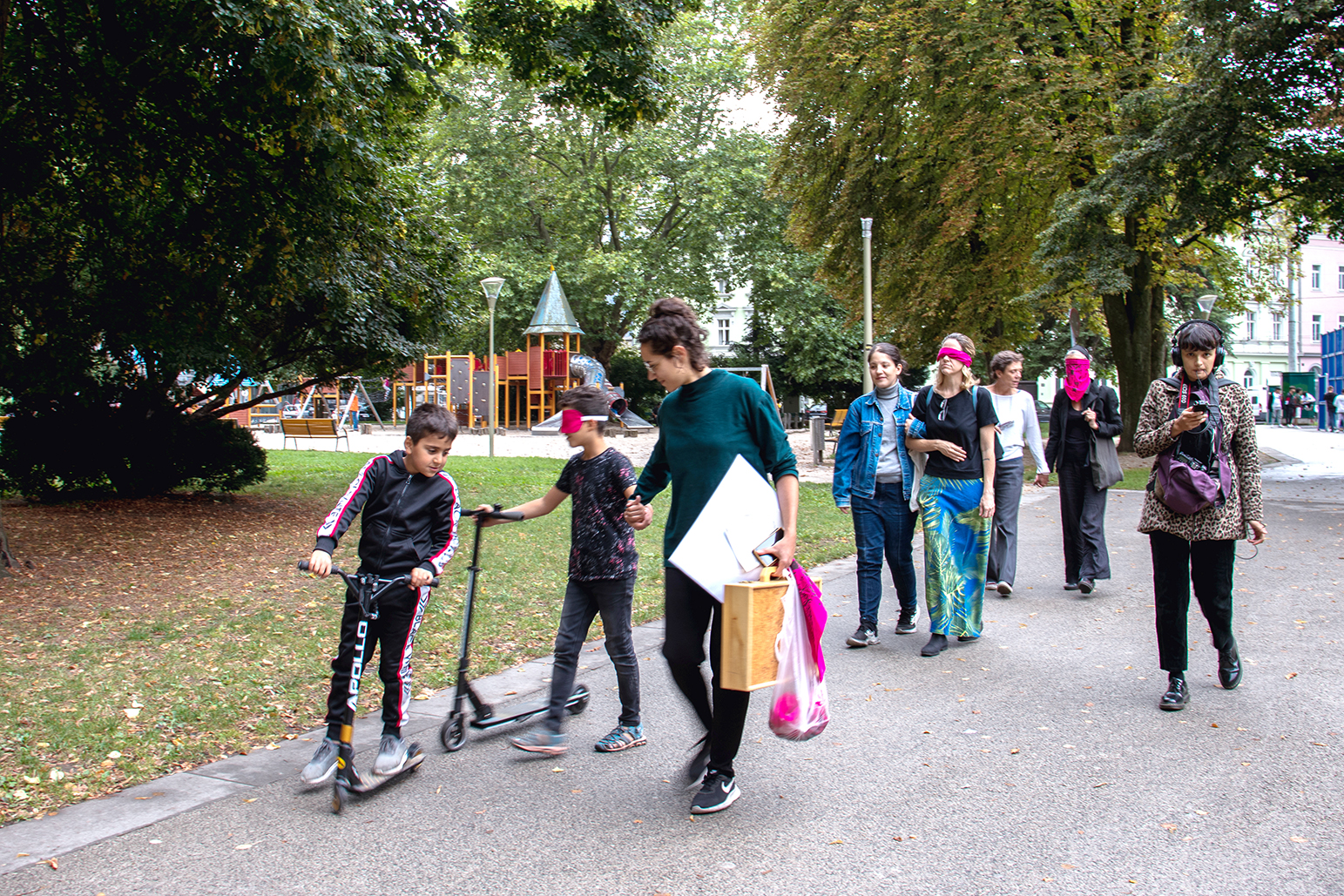 ​Soundwalk with ARA - Afro Rainbow Austria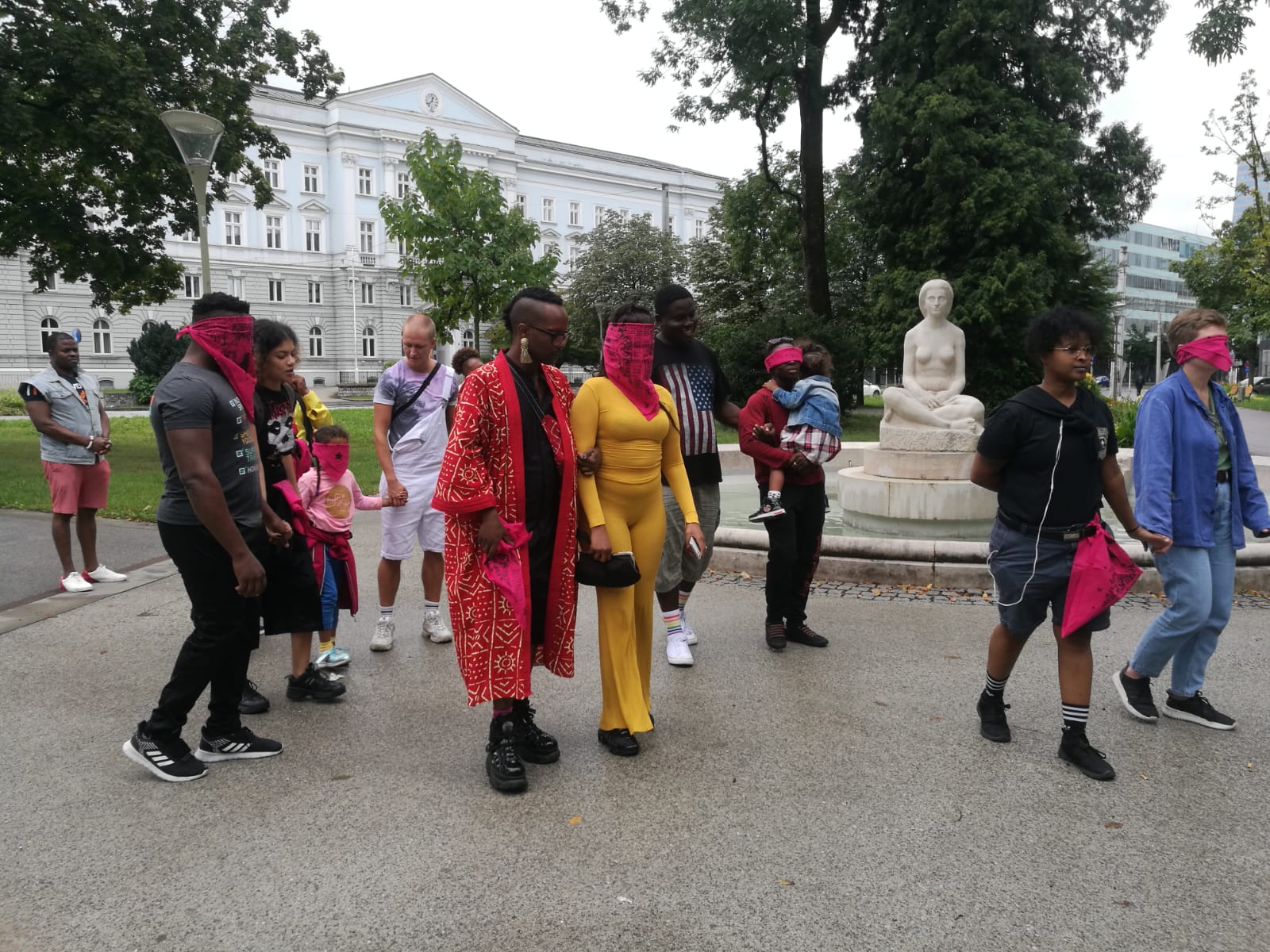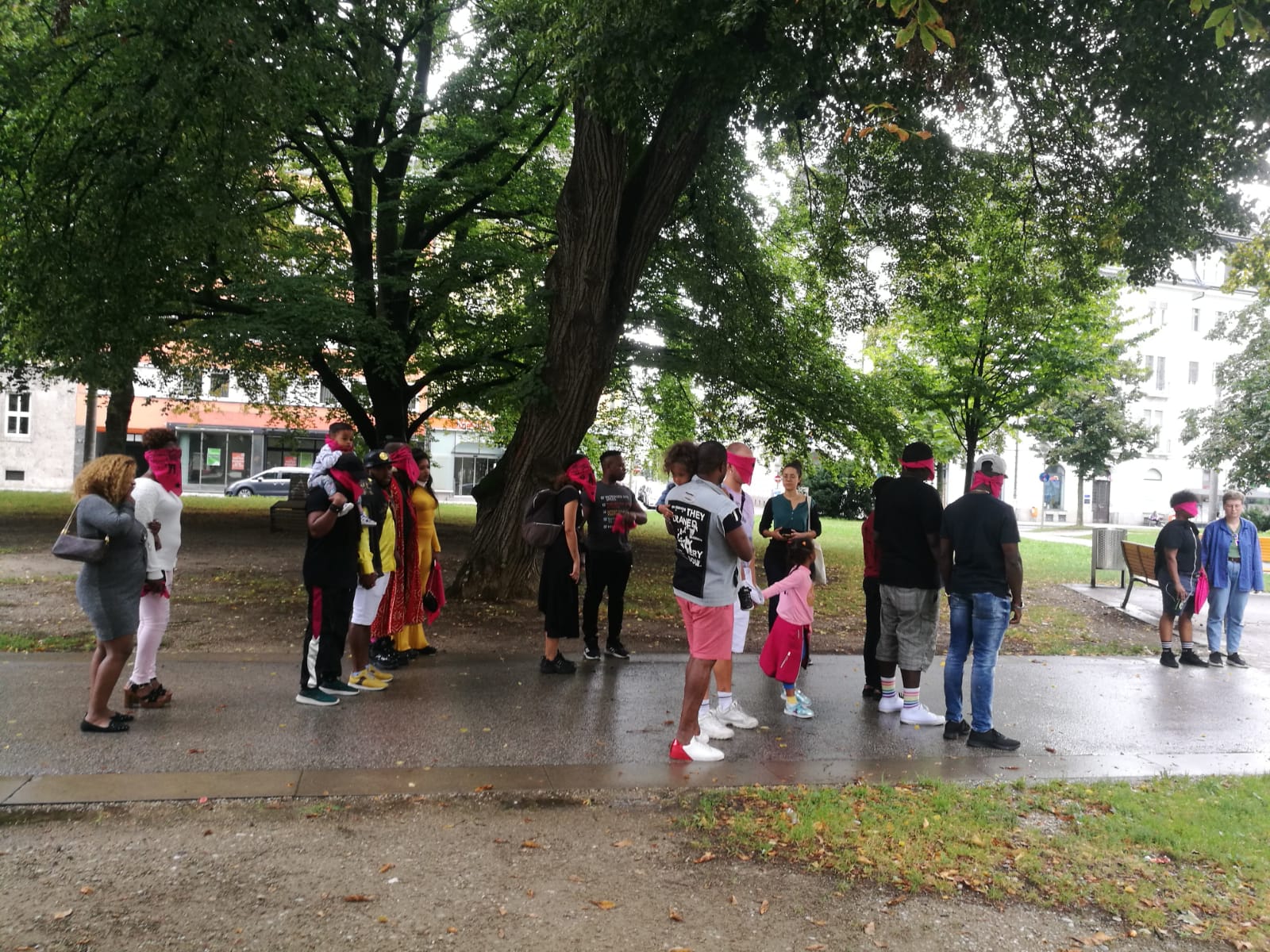 ​The final station was in the feet of Franz Stelzhamer monument, where a new description of this character was placed, inviting to a conversation on the context and realities of the park.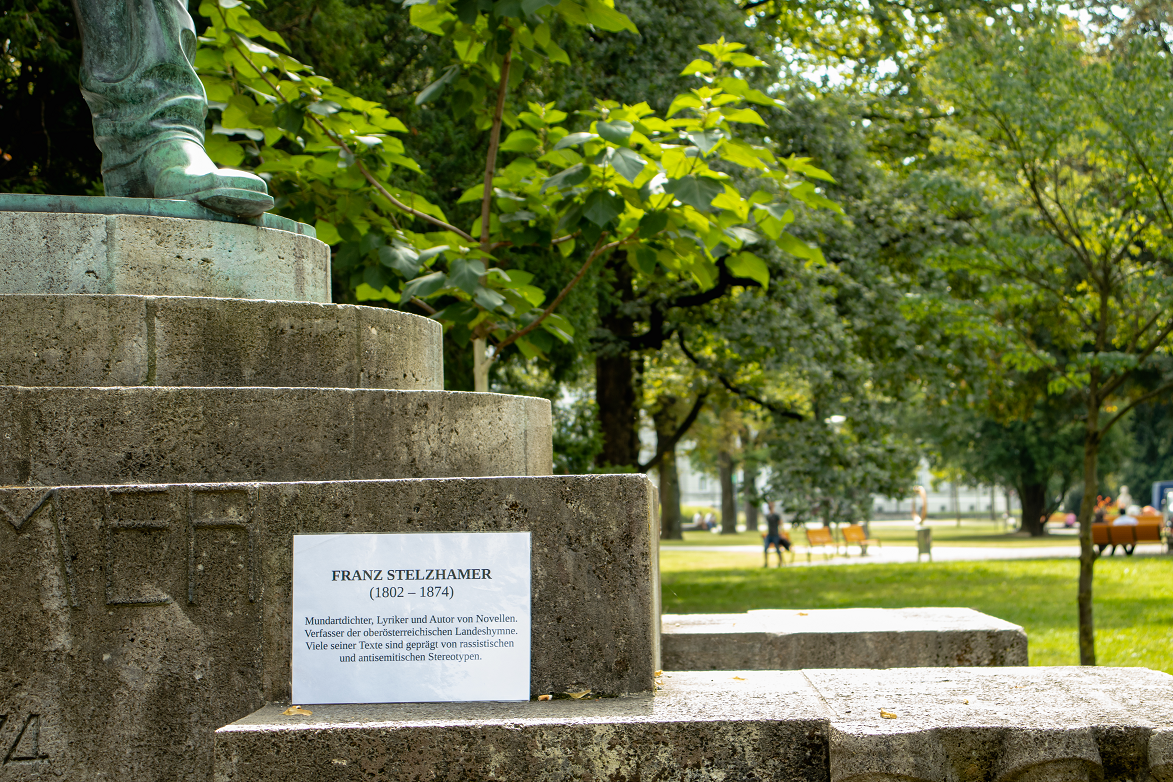 A new awareness of the sound outside and inside the self and in this social space was aimed, through the exercise of making a pause and just LISTEN.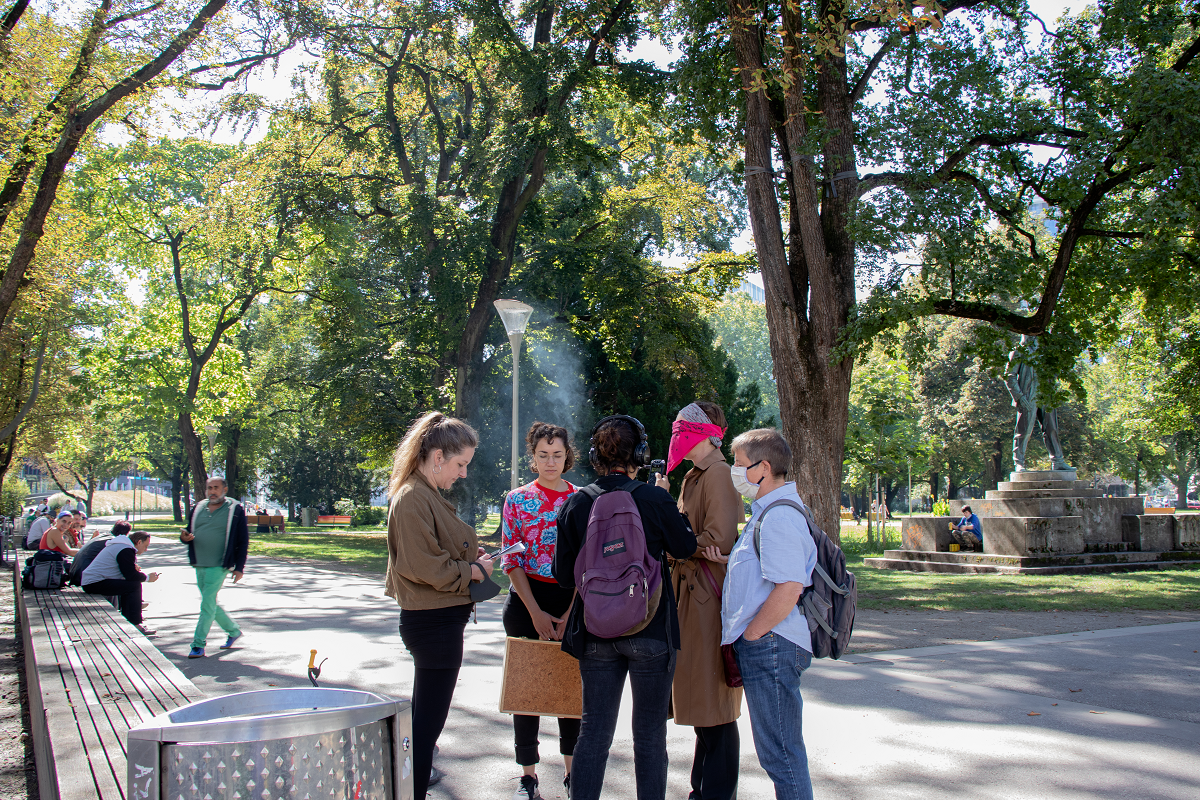 Guides:
Mahtab Azarpay
Luzenir Caixeta
Leticia Carneiro
Gabriela Gordillo
Belky Reinoso
Christina Rumetshofer
Homa Sharafi
Maria Steinbauer
Marhaba Zulmai
Photo documentation:
Sainzaya Tsengel
Podcast and Documentary Film:
Sara Piñeros
Support and concept - Verein kinoki
Project Coordination:
Gabriela Gordillo
Projektlaufzeit
2.-12. September 2020