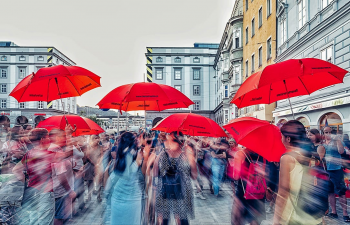 A central part of our work at maiz is to work together with migrant women who work in the sex industry. maiz acknowledges sex work as legitimate work and fights against the stigmatization, discrimination and criminalization of people who offer sexual services.
maiz's activities in the field of sex work are, at the same time, lead by the needs of sex workers and are intended to support the professionalization and self-empowerment of migrant women working in the sex industry.
In addition to comprehensive, anonymous and confidential counseling services and the distribution of various informational materials, public relations and lobbying are also among our key activities. Our objectives include eliminating the taboos surrounding sex work and securing (legal) improvements of the life and work situations of sex workers. We develop our offerings, projects and events together with sex workers because we take their needs seriously.